Client Testimonial — Audi Coral Springs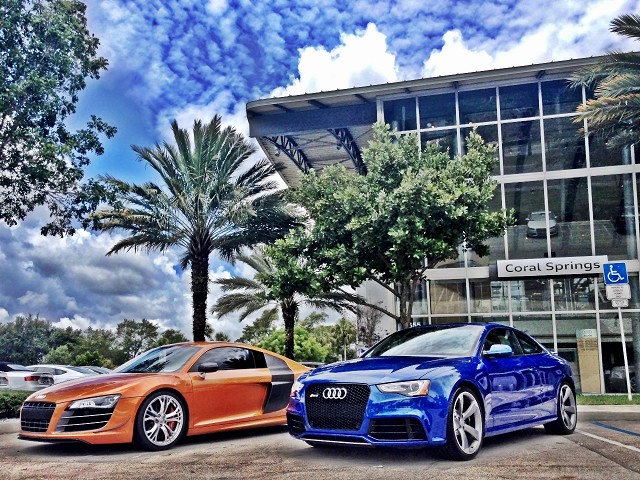 South Florida dealership Audi Coral Springs prioritizes excellence, and its track record proves it. The dealership boasts multiple rewards, including a 2013 Magna Society Award, which recognizes Audi dealers with outstanding levels of customer service and strong business performance. Customers agree: Their direct feedback gave Audi Coral Springs the highest Customer Satisfaction Index score in the region.
To help maintain its high level of customer service, Audi Coral Springs uses Who's Calling's Call Evaluation, RESCUE and Missed Call Notification solutions to identify and resolve missed or mishandled phone opportunities.
"One of our main goals is to provide the training and coaching to our employees through our online tools and computer programs," said Bret Macy, general manager. "Who's Calling is a great tool for training and coaching one on one with employees. There's no greater investment than training!"
Because the dealership receives between 500 and 1,000 calls each month, it's also important for Audi Coral Springs to maintain accountability for each dollar spent to drive traffic.
"We use Who's Calling tracking numbers for each advertising source to track ROI," explained Macy. "The Call Detail report allows each department manager to track their success by source and department."
Since implementing Who's Calling, Audi Coral Springs has increased its ROI by 12-14 percent — results Macy loves.
"Who's Calling is a MUST HAVE!" he said.
About Audi Coral Springs
Audi Coral Springs' mission is to make every customer in South Florida an Audi Coral Springs customer for life by consistently providing world class services. Superb customer care, competitive prices and a knowledgeable staff are just a few of the things customers will find at this new, used and certified preowned Audi dealership in Coral Springs, FL.
About Who's Calling®, Inc.
Who's Calling is the industry leader in call tracking and multi-channel marketing solutions. Using patented analytics technology, Who's Calling provides an advanced marketing management system that allows clients to capture vital intelligence about prospects and customers — and how their business handles them. Who's Calling partners with clients to provide the knowledge and tools needed to turn intelligence into profit.