Client Testimonial — John Eagle Honda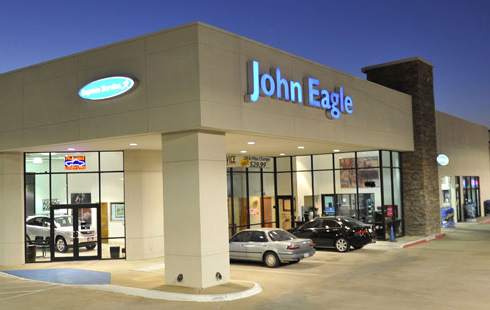 John Eagle Honda in Dallas knows about the value of customer loyalty. They also know about the high costs of traditional marketing tactics such as direct mail. So John Eagle Honda chose Who's Calling Email Advantage to stay connected with their customer base. Instead of using expensive direct mailings to spread the word about special offers or discounts, John Eagle Honda relies on email for targeted campaigns that generate measurable returns.
"Email Advantage is quicker, more cost-effective and more flexible than regular mail. We also use it to measure how well each department collects new email addresses and to follow up with our customers."
John Ingram, Managing Partner John Eagle Honda, Dallas, TX
Challenge
Market aggressively and effectively to an existing customer base without spending a huge amount of money.
Solution
Email Advantage enables John Eagle Honda to maintain an ongoing dialogue with their customers without being overbearing or bothersome. The dealership leverages the flexibility, speed and low cost of email to mount a variety of highly successful marketing campaigns throughout the year.
Result
John Eagle Honda enjoys better returns on their marketing dollars, higher levels of customer loyalty and improved sales. There's also a greater sense of individual accountability, since email messaging is so easy to track and measure.
About Who's Calling®, Inc.
Founded in 1998, Who's Calling, Inc. is a leading provider of managed services that overcome sales transaction obstacles with hard-hitting, strategic services that deliver immediate measurable results. Who's Calling pairs patented measurement and monitoring technology, sales and lead management services, call recording and monitoring, web-based and personal staff training, and marketing services with research and results-driven methodology to increase sales transaction effectiveness and improve customer satisfaction for businesses nationwide.
Let us provide you with the tools you need to ensure that your marketing and advertising will perform at its maximum potential and increase sales and revenue. Contact us today to learn more.